Serien af billeder under fællestitlen Wonderful… består af værkerne Wonderful Budapest, Wonderful Calabria, Wonderful Copenhagen, Wonderful Crete, Wonderful Denmark og Wonderful Paris. Serien blev vist første gang i sin helhed på udstillingen Our Pad, Overgaden 18.11. – 11.12. i 1994, og i udvalg på udstillingen Begrenzte Grenzenlosigkeit, Neue Gesellschaft für Bildende Kunst i Berlin 18.10. – 1.12. 1996.
De 6 billeder i serien med Wonderful-billeder blev vist på udstillingen Our Pad, som jeg lavede sammen med billedkunstner Lars Pedersen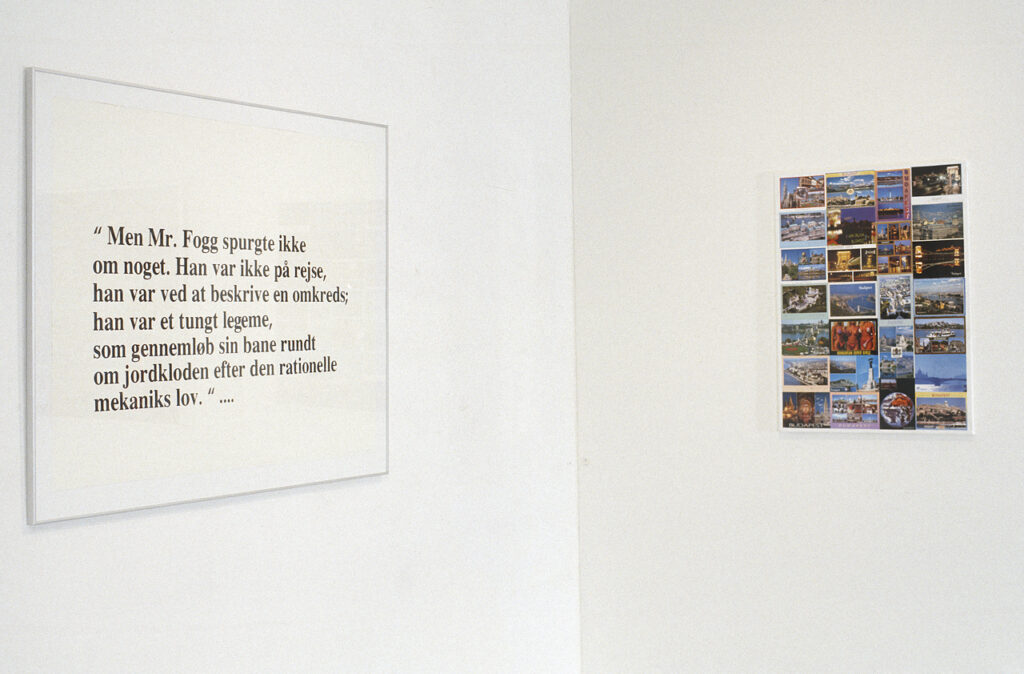 For kataloget til udstillingen Begrenzte Grenzenlosigkeit i Berlin blev udfærdiget nedenstående tekst med titlen Destination Paradise.
"How come so many people are travelling to foreign places without really visiting the very same place? And how come so many people are afraid to die? Travelling to another location than the usual surroundings may be like peeping into another world without taking the risk (and having the joy) of an alien life. We want to live in Paradise, but we don't want to be dead. Somehow I believe the reasons are more or less the same.
People would like to believe, but they want to be sure of what it is they believe in. If not, rather play the Lotto to pay for the charter trip abroad.
The idea of Paradise is being materialized in the form of amusement parks and beach resorts. And local inhabitants are trying to fulfil all of our dreams at the very same time. A uniform idea of what we expect the different destinations for our travels to be, are created by both travel agents and Ministers of Tourism. As a traveller soon I do not have any part of the globe left for a spot of land to dream of. A certain expectation of the place where I am going is expected from me. And the tourist industry is providing me the images to complete my dream. Only thing is that it is not my dream.
Only I can create these images for myself from this blend of pure imagination and reality in representation. Reality as a true experience can not be photographed and put on display, only our conception of reality can be seen in the pictures."
På udstillingen Begrenzte Grenzenlosigkeit i NGBK blev de fire værker Wonderful Copenhagen, Wonderful Crete, Wonderful Denmark og Wonderful Paris vist i 1996.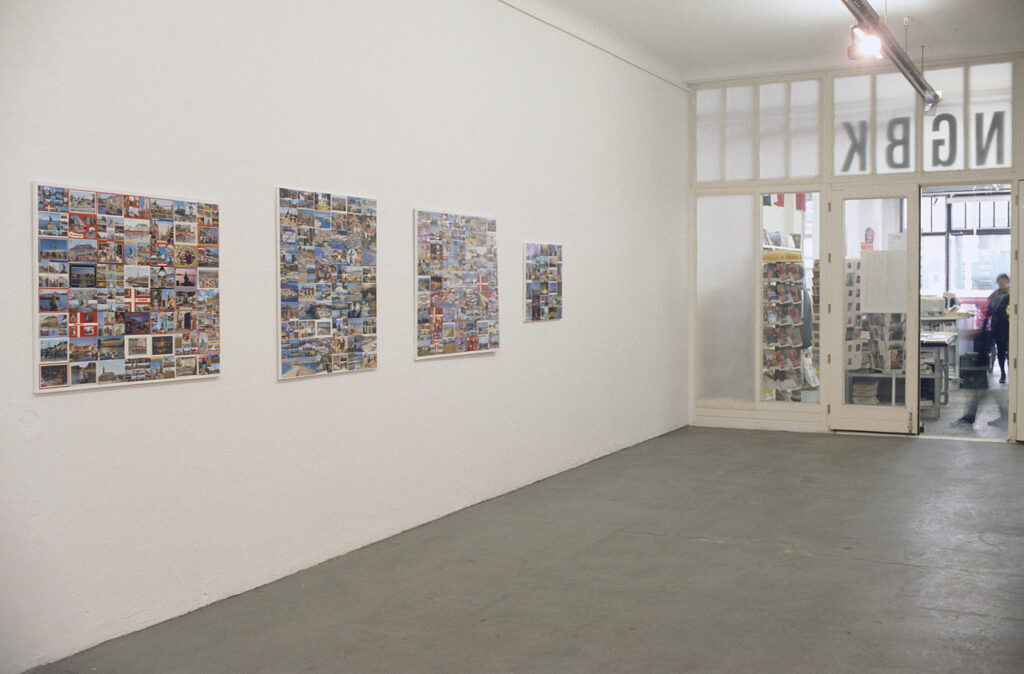 Serien Wonderful… består af følgende værker:
Wonderful Budapest, 1994, 75 x 57 cm (postkort på lærred og blindramme)
Wonderful Calabria, 1994, 71 x 59,5 cm (postkort på lærred og blindramme)
Wonderful Copenhagen, 1994, 85 x 105 cm (postkort på lærred og blindramme)
Wonderful Crete, 1994, 100 x 87 cm (postkort på lærred og blindramme)
Wonderful Denmark, 1994, 95 x 105 cm (postkort på lærred og blindramme)
Wonderful Paris, 1994, 59 x 64 cm (postkort på lærred og blindramme)